Top  > A-Shi-Ta : What We Are
A-Shi-Ta : What We Are
A community center where everyone, children and adults, can participate to create healthier tomorrow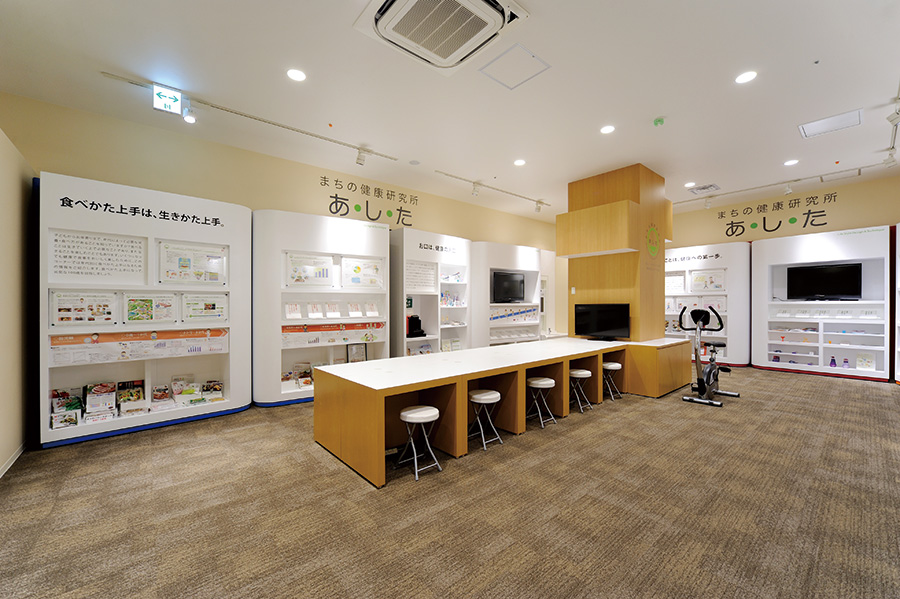 A-Shi-Ta – Community Health Promotion Laboratory is a joint project by Tokyo University and prominent Companies who professionally care about everyone's health promotion .
Our facilities have five special booths, run by companies who know how to promote your health. All generations, from expecting mothers and infants to the elderly, are provided with tips and hints on health promotion. A lot of events to promote everyone's health are lined up, all Free of Charge.
Come join us, with friends and family, any time, as often as you want!
Floor Guide
We are located in the "Community Health Station" section, North Wing 3F, Lalaport Kashiwa-no-Ha.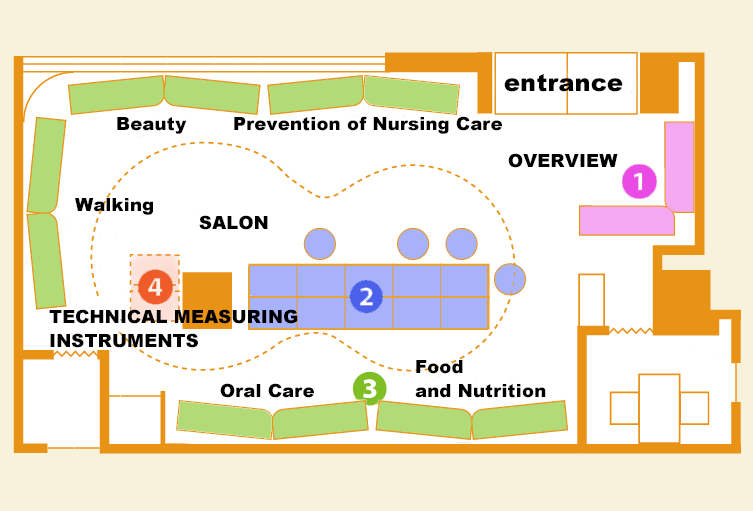 1 OVERVIEW
Overall information is provided, including the guide to our facilities, local activities and events.
2 SALON
You can be seated, relax and learn about health promotion freely, or talk with friends. A variety of events are held here, too.
3 Theme Booths
Five theme booths, set up by prominent companies that lead the relevant areas, are ready to assist your health promotion from their expert point of view:
- Food and Nutrition
- Oral Care
- Walking
- Beauty
- Prevention of Nursing Care
4 TECHNICAL MEASURING INSTRUMENTS
Technical instruments are installed and available, to measure various indicators of your bodily health.
Services Available
Measuring Services
1)Body Composition Measuring
2)Locomotive Syndrome Checkup
3)Sarcopenia (loss of muscle mass due to aging) Checkup
4)Oral Diadochokinesis (smooth tongue) Measuring
5)Tooth Polishing Pressure Checkup
Other Services
1)Providing Interesting Health Information
2)Tips and Hints on Diet and Exercise by Specialists
3)Health Events
Kao Hair and Make-up Beauty Classes
Project 'Get Children to Like Vegetables' scheduled in November, 2014
4)Introducing Local Health Promotion Circles, etc.
Facilities
Title

A-Shi-Ta – Community Health Promotion Laboratory

Operator

Mitsui Fudosan Co., Ltd.

Business Hours

10:00 – 18:00 Daily

Closed

Year-end and New Year Holidays

Fee

Free of Basic Charge

Tel

(81) 4-7197-7713

Address

〒277-8520
North Wing 3F, Lalaport Kashiwa-no-Ha
 178-4 Wakashiba, Kashiwa City, Chiba-ken
 277-8520 Japan
Voices of Staff Members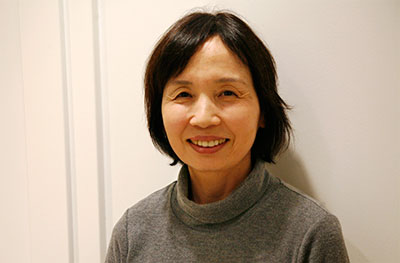 Ms. Yoko Abe
I have had interest in health promotion and exercise for a long time. I am glad I could learn a lot more than I expected about these topics through working at A-Shi-Ta.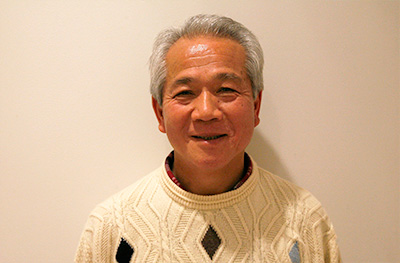 Mr. Susumu Tarumi
The body composition measuring instrument you can use free of charge at A-Shi-Ta is a nice equipment for busy, irregular lifestyle people. It reminds you of the importance of healthy life. I am decided to lead a life with a priority on good health from now on, by learning helpful knowledge about health promotion at A-Shi-Ta.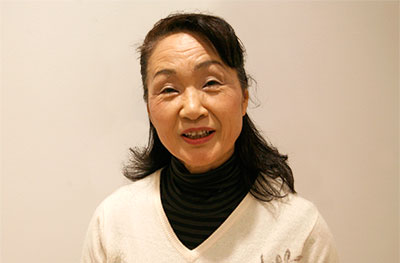 Ms. Yoshie Nagai
Registering free of charge at A-Shi-Ta, you can get your measurement results continuously and at any time. We will be glad to communicate with our community people who visit us and share a lot of helpful information on health-related food, prevention of diseases, and so forth. All of us, nice and kind staff members, look forward to your joining us at A-Shi-Ta.